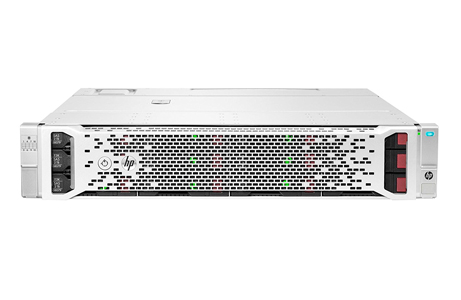 HPE D3700 QW967A - STORAGE ENCLOSURE
Part: QW967A
Availability: Out of Stock
Price: $1,600.00
Product Information
HPE D3700 - Storage enclosure - 25 bays (SAS-3) - rack-mountable - 2U
Has your business exceeded your storage capacity? Manage your small and midrange business' growing storage needs by deploying the HPE D3000 Enclosures, the next generation 12 Gb SAS low-cost, high-capacity, tiered external storage system. The HPE D3000 Enclosures are ideal for your small application environments, remote offices and departmental locations. The 12 Gb SAS enclosures-Large Form Factor (LFF) D3600 with 12 drive bays and Small Form Factor (SFF) D3700 with 25 drive bays-offer flexible, modular solutions to simplify capacity expansion of HPE ProLiant server and HPE BladeSystem environments to external storage without having to make the full move to SAN or NAS. This allows you to buy what is needed today and purchase additional capacity as data storage needs grow. D3000 Enclosures support HPE SmartDrive Carriers. Buy and maintain a common set of HPE ProLiant drives for Gen8 and Gen9 ProLiant Servers. Total support can grow up to 96 LFF or 200 SFF drives.
HPE D3000 Enclosures 12 Gb SAS provides a higher level of redundancy and reliability, reducing single-points-of-failure within the storage network.
The modular platform provides investment protection by allowing purchases based on your current need and future plans without hidden management fees.
Increase your data speed with enterprise-class, dual-port SAS drives as need and budget dictate.
The D3610 and D3710 standardizing on a new Gen10 branding/industrial design to align with ProLiant Gen10 Servers.