How do you decide where to buy online? Are you tired of websites with flashy front ends, that when you look more deeply don't have an address or a phone number for the company? All you get is an email addresss, yet they want you to pay them in advance by PayPal or give them your credit card number. If you give them an order, they often go out and buy the products you ordered from someone else who has stock, and drop ships for them. And if something goes wrong their virtual presence evaporates.
MJ Systems: Real Service, Genuine Products, In Stock
When you call MJ Systems, live people answer. No phone trees, just knowledgeable sales reps who actually answer the phone and are happy to talk to you.
Our products are all new retail equipment. Smartnet or Care Pack Ready. No used or refurbished items that leave you in the lurch when it comes to support.
We have our own warehouse. All listed stock is in-house and available for shipping immediately. We are a wholesaler who also has a web presence. Clicks and bricks, not a fly-by-night drop shipper.
Our Company
Founded in 1992, MJ Systems, Inc. was one of the first large-scale networking distributors to embrace the Internet as a medium for conducting commerce. Our core values involve finding and providing value without cutting corners. We strive to provide total perfection for our customers. To that end, we offer top-quality components from the best companies in the industry, and we manufacture our own products to provide reliable parts without expensive prices. Our goal is for our customers to rely on the fact that all products purchased from us are of the highest standards and reliability.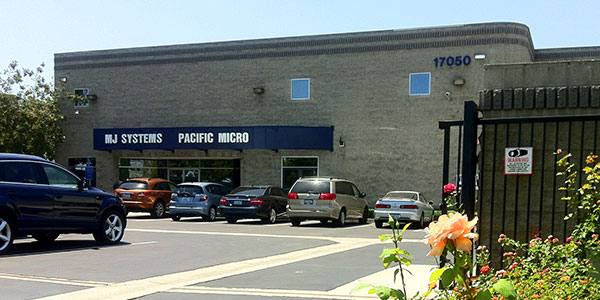 Contacting Us
MJ Systems, Inc.
Tel: (800) 875-8456
Tel: (626) 964-2000
Fax: (626) 964-3656
1216 John Reed Ct
City of Industry, CA 91745
For Sales information, email
comments@mjsystems.com